I'm so excited...
Today I made a wonderful discovery. My favorite series of books: The Sisterhood of the Traveling Pants by Ann Brashares, has a
website
and A
MOVIE
!! It's real cool, I'd tell ya more but I already typed the whole thing and stupid blogger froze up. So here's the picture for the movie: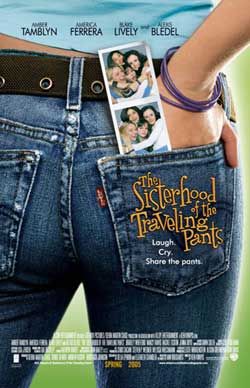 And the pic of the day is.....
TA-DA!
p.s. my birthday is tomorrow!! yay!