Catching Up...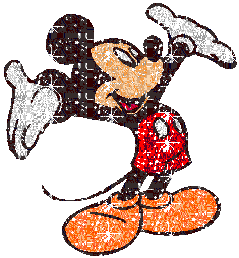 Hey everyone! This post will be just for catching up. The previous post was just on a whim. Since Josie and I were looking at pics I decided to post. I guess I'll start with Disneyland-2 weeks ago I believe. It was okay. Not as fun as I remember since we stayed in one area most of the time (consisting around the Cinderella castle) and we're older now so the slow rides don't seem as fast and as big. I really wish we could've gone to toontown with my 2 little cousins. I have the best memories around there, and of playing in Minnie's house, etc. I also missed out on some rides with my family when I waited an hour to get on Space Mountain with my sister, Manong+Wonderful Girlfriend Maria. Maria and I didn't feel like waiting any longer, when a disney worker came out to tell us the wait would be extended 20 more minutes, That would make our total wait over 2 hours. So the two of us left while SisAsi and Manong Philip stayed and waited a total of 3 or more hours. Maria and I laughed because, on our way to find the rest of the group we waited a total of 2 minutes to get on the matterhorn. One of my new favorites. I was disappointed when we found everyone because they all had short waits on 7 rides that I wanted to do with them, I would've taken anything to just standing around. All of them were a bit kiddy but classics and good memories. There was no wait because of a parade not too far away. So the whole thing is a bit of a story. But typical due to the popularity of Disneyland nowadays.
So that's pretty much all until yesterday. Except my mom finally got here a week ago. We were all happy to see her. So anyhow, about yesterday... My Grandma, Papa Joe, Aunt Sherry and Mom all left for Pala-Casino w/good seafood buffet. And left all 3 of us with our Lola. But I decided to go home with my Auntie O instead. On the way we went to "Tuesday Morning" to look around. At the front of the store they had some instruments. The main of them being guitars. All marked down to about 50 bucks. Auntie O let me get one!! Yay! I am sooooo happy, about that. So this year I can practice something other than the scarring clarinet, and add it to time done practicing on my practice journal! Yay! Finally some variety. I can't wait to get home so I can try it out. So that's my catching up for now.
I'll edit in some pics once we get to Auntie Sherry's tonight. TTYL!